Beginning its culinary journey in early 2013 and following the success, TALKING TABLES has clearly established itself as one of the best modern Indian restaurants in Penrith area.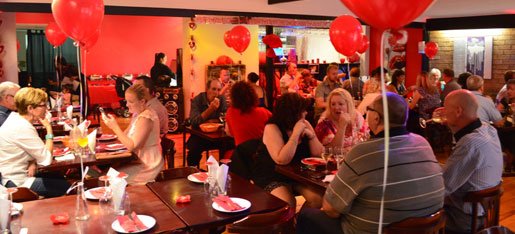 TALKING TABLES sets the standard for an elevated INDIAN dining experience for locals. The cuisine is a contemporary interpretation of the classic INDIAN cooking and committed to preserve the identity of the authentic culinary adventure. The menu is diverse and offers a wide range of items suitable for every occasion, mood, appetite and Palate.
We have tried to work magic to produce designs that make the decor very unique and exceptional. The interiors are both elegantly simple as well as exquisitely ornate. The rich-red brick walls, strategic soft lighting and flickering shadows from low intensity lights create an earthy feel. These intimate settings create a beautiful ambiance, great for all kinds of dinners and celebrations.
The combination of the exclusivity of the restaurant, high level of service provided and fine dine experience at TALKING TABLES would be unforgettable.
Please notify the host of any dietry conditions or flavour preferences